Welcome to Wandering Soul Travels, LLC.
We are here to make your vacations planning easy and fun. We specialize in Caribbean cruises and Caribbean all inclusive resorts. We offer all the cruise lines including Carnival Cruise lines, Norwegian Cruise Lines, MSC Cruise Lines, and Royal Caribbean Cruise lines to name a few. If you are looking for a all inclusive expierence just to relax on a beach and be catered to like a king or queen we can get you there also. Some of our favorite all inclusive resorts are Sandals and Beaches however this is only a couple that we offer! We will do our very best to find the perfect vacation in the price range you will be happy with. If a Disney vacation is what you are looking for we have you covered. We also offer many many tours in Europe and Holy Land tours. Looking for something different please feel free to Contact Us we will do everything we can to find your dream vacation.
Our Goal Is to is to help you get to a destination that makes you happy and relaxes you. The Caribbean offers so much from so many places you will be amazed at what is out there and how relaxed you can become. From the Western Caribbean to the Eastern Caribbean all the way down to the Southern Caribbean. There is no bad time to head  out to one of the beautiful places the temperature is always perfect and the Islands are always Beautiful.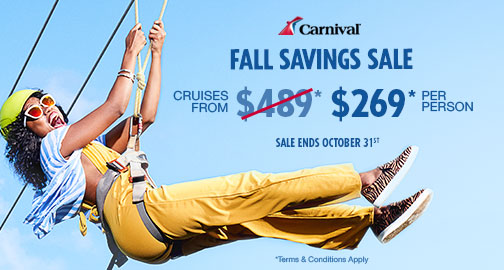 Discover a World of Wonders

STAR COLLECTOR: THE FANTASTIC FAR EAST: JAPAN & INDONESIA

 Caribbean cruises are the sun lover's dream!  We can get you the best deal on any number of itineraries on the cruise line of your choice. We work with  Carnival, Royal Caribbean, Norwegian, MSC, and many many others. If you are looking to Cruise the Caribbean we have itineraries to the Western Caribbean, Eastern Caribbean, and the Southern Caribbean. None of these will leave you disappointed. There is nothing like being in the warm blue waters of the Caribbean no matter which part you end up going to.  We will help you decide where to go so you make the best-educated decision for your next vacation.
Cozumel Mexico
Belize
St Thomas Virgin Islands
Grand Turk
Alaskan Cruises
Alaskan cruises are the dream cruise of many because of the scenery and wildlife. When you cruise to Alaska the wildlife and the scenery is absolutely incredible. From glaciers to bears to whales. So many beautiful sights and memories for a lifetime.  There are a number of cruise lines that have Alaskan itinerary's, just a couple to name is Carnival Cruise Line,  Norwegian Cruise Line, and Holland America. Holland America is one of the best cruise lines for this particular area, but anyone of them would be a great choice, all will give you the time of your life. 
Alaskan Whale Watching
Alaskan Glacier Excursion
Alaskan Sled Dog Excursion
Alaskan Kayak Excursion
After we get your cruise booked let us help you book your fun time at port!
We offer many excursions at most cruise ports from all inclusive beach time to swimming with dolphins.  Take a look at some of the examples below and see just what kind of fun is to be had at your destination. If you are looking to see a full list of our excursions click here or click the shore excursions tab at the op of the page. 
All-Inclusive resorts are some of the best ways to just Lay back and enjoy the beach. They typically include meals, drinks, and lodging.  Some all-inclusive resorts are designed for specific vacation interests. For example, some resorts cater to adults only, which are primarily favored by nudists due to lax regulations, while even more specialized properties accept couples only. Other all-inclusive resorts are geared toward families, with facilities like craft centers, game rooms, and water parks to keep children of all ages entertained. All-inclusive resorts are also very popular locations for weddings and honeymoons.
Sandals South Coast Whitehouse, Jamaica
Sandals Grande Antigua St. Johns, Antigua And Barbuda
Sandals Grenada St. George's, Grenada
Globus Family of Brands Peace of Mind

4 Day Madagascar Lemur Fever