Our award-winning Viking Longships® showcase innovative engineering, streamlined Scandinavian design and understated elegance. Thoughtfully engineered to get you closer to your destination, they provide unprecedented levels of comfort, including spacious staterooms with full-size verandas, the largest suites on Europe's rivers and the most al fresco dining.
Testimonials
'Awesome people to work with!! I wouldn't use anyone else to book my vacation!'
Jennifer Carter

 
We had a GREAT time!  The kids loved it, especially the oldest, (17 yrs.)  They told us over and over thank you and how much they appreciated it and how it was their favorite vacation ever!  The Snuba was a lot of fun too, thank you for suggesting that!
Melissa Smith
Scott is wonderful to work with and very helpful. I've use other travel agencies and apps in the past. Scott blows them out of the water, there's no caparison!!!!
Brian D
Very professional and saved us a ton of money even got an upgrade on the rental car no charge..I would definitely recommend Wandering Soul Travels for your next trip
Research less, relax more..let an experienced travel professional plan your hard-earned vacation.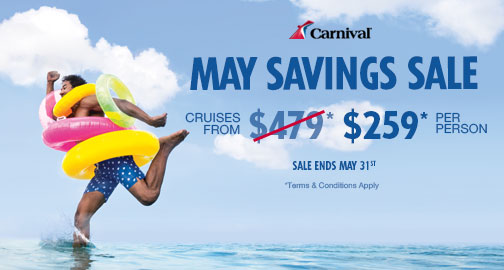 Cruises are what we do! Don't be fooled by the  the big guys, we offer our cruises at the same rates with a difference being we do not tack on booking fees and or planning fees. We get paid by the cruise companies and do not add on any thing. And we are with you from the time you book til you get off your cruise making sure if you need assistance in something we are there to help. Many of the big discount companies are done with you as soon as you pay for the cruise! Our goal is to get you the absolute best price we can on your cruise. Click here to see some of our cruise options, if you don't see what you are looking for contact us and let us find the perfect cruise for you.
We are a travel agency specializing in cruises to the Caribbean, as well as Alaska. While we can book you for any type of vacation, cruises are our specialty. There are so many options when cruising and our suppliers ensure that we can deliver on your requests.We work with tour and excursion operators to get you the best deals and the best experiences for your vacation. Would you rather enjoy one of the luxury cruises? We can book your cruises and vacations with or without airfare. Need a rental car? We've got you covered! Are you interested in all inclusives or exotic destinations? We can do that too! No pressure and no fees when calling us for quotes or bookings! Whether you know know exactly what you want or need a bit of help, our goal is to simply get you the best possible deal on yor next cruise or vacation! 
7 Nights | Caribbean Eastern | Carnival Cruise Lines: Breeze | Sep 7, 2019
Breeze
Port CanaveralPort Canaveral
7 Nights
PORT CANAVERAL (ORLANDO) FL|BERMUDA|BERMUDA|GRAND TURK|PORT CANAVERAL (ORLANDO) FL (ItineraryId: 170208)- View Less
Ports of Call may vary by departure date and subject to weather and other conditions.
Lowest Rate
INSIDE$499
OUTSIDE$679
BALCONY$869
SUITE$1,439
Bliss
MiamiMiami
7 Nights
Miami Fl|Tortola British Virgin Islands|StThomas Vi|Nassau Bahamas|Miami Fl (ItineraryId: 149631)- View Less
Ports of Call may vary by departure date and subject to weather and other conditions.
INSIDE$729
OUTSIDE$849
BALCONY$1,279
SUITE$1,429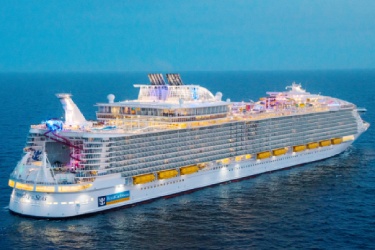 7 Nights | Caribbean Eastern | Royal Caribbean: Symphony of the Seas | Nov 16, 2019
Symphony of the Seas
MiamiMiami
7 Nights
Miami - Florida|Basseterre - St Kitts & Nevis|Charlotte Amalie - St Thomas|Perfect Day Cococay - Bahamas|Miami - Florida(ItineraryId: 141040)- View Less
Ports of Call may vary by departure date and subject to weather and other conditions.
INSIDE$870
OUTSIDE$946
BALCONY$1,028
SUITE$1,924
10 Nights | Hawaii | Celebrity Cruises: Solstice | Sep 13, 2019
Solstice
VancouverHonolulu Oahu
10 Nights
Vancouver - British Columbia|Hilo - Hawaii|Kailua Kona - Hawaii|Lahaina - Maui - Hawaii|Lahaina - Maui - Hawaii|Honolulu - Oahu - Hawaii (ItineraryId: 118915)+ View More
Ports of Call may vary by departure date and subject to weather and other conditions.
INSIDE$1,149
OUTSIDE$1,349
BALCONY$1,549
SUITE$4,899
The Caribbean islands are located in the region of the Caribbean Sea. The Caribbean Sea region is located southeast of the Gulf of Mexico and the North American mainland, east of Central America, north of South America and West of the Atlantic Ocean. The Bahamas and Turks and Caicos Islands, considered as the Lucayan Archipelago and do not border the Caribbean Sea, they are technically part of the West Indies but not the Caribbean. The mainland countries of Belize, Guyana, Suriname and French Guiana are often included as Caribbean Islands due to their political and cultural ties with the region. Click here to learn more about the Caribbean and pick your vacation destination!
After we get your cruise booked let us help you book your fun time at port!
We offer many excursions at most cruise ports from all inclusive beach time to swimming with dolphins.  Take a look at some of the examples below and see just what kind of fun is to be had at your destination. If you are looking to see a full list of our excursions click here or click the shore excursions tab at the op of the page.