Hawaii Cruise
Hawaii, a U.S. state, is an isolated volcanic archipelago in the Central Pacific. Its islands are renowned for their rugged landscapes of cliffs, waterfalls, tropical foliage and beaches with gold, red, black and even green sands. Of the 6 main islands, Oahu has Hawaii's biggest city and capital, Honolulu, home to crescent Waikiki Beach and Pearl Harbor's WWII memorials.
The cruise port is located between Waikiki Beach and Honolulu International Airport. ... The cruise terminal complex is located next to the lighthouse Aloha Tower (at Pier 9 in the harbor). Oahu Dock has 2 dedicated cruise terminals – "Honolulu Cruise Terminal" and "Terminal Pier 2".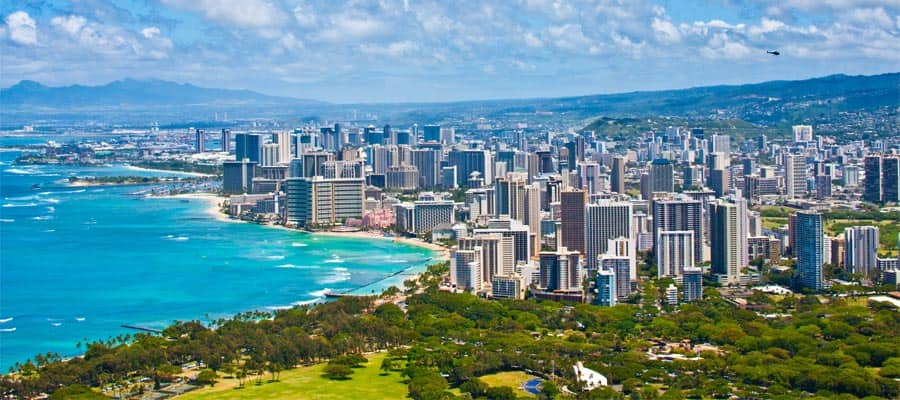 Cruise ships dock at Kahului, Maui's commercial hub on the east side of the island. Though the pier is in an industrial area, there's not much to see within walking distance. ... It is located in the heart of Maui in Kahului.
Kauai Cruise Port
Location: Cruise ships use this harbor as their port-of-call. It is located at the mouth of the Hule'ia Stream which creates a natural channel for the large ships. This harbor and nearby Niumalu Beach Park were pictured in the movie Raiders of the Lost Ark.